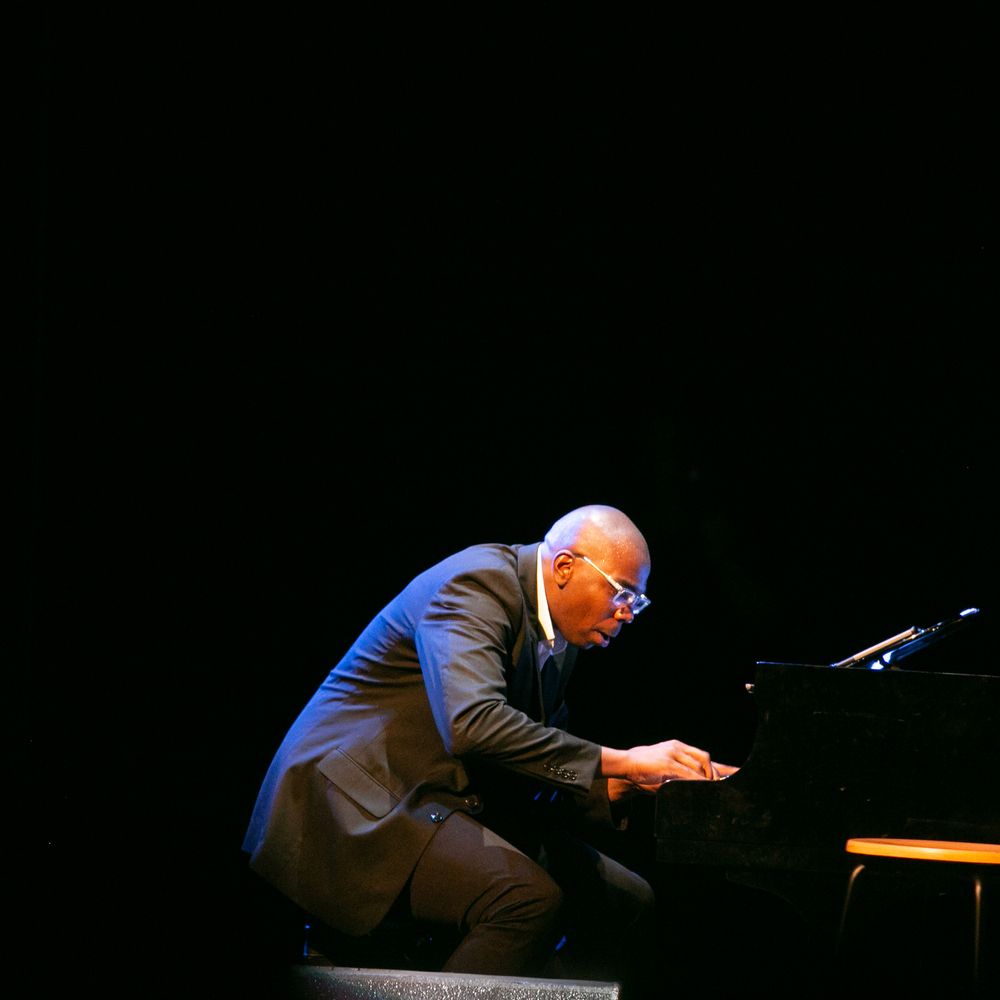 Kenny Peagler
Many musicians struggle to acquire their own identity, constantly conforming like a chameleon in a never ending quest to find what fits.  Then there are others that emerge fully formed; in full command of their craft, their sound, and their identity.  Kenny Peagler fits firmly in the latter category. Kenny Peagler is always learning, growing, adapting, and creating.  It's because of this that he's become a skilled pianist, composer, arranger, and singer/songwriter.  But there's a reason behind the order of those aforementioned verbs that ended with creating; the first three have directly influenced the latter one.  Kenny has absorbed a vast array of musical techniques and knowledge from different genres and different parts of the world to make himself more than just a skilled pianist, but to turn into a virtuoso with a deeply rooted love for music as a whole.  
Not content to conform or become complacent, it's hard to define Kenny's musical sound and style.  He has very quick fingers from playing classical and jazz, a great deal of soul from playing gospel and R&B, and an extensive knowledge of technique and theory from his studies of music in general.  
Kenny has played all around the world, from being an organist at Times Square Church and the Blue Note in New York City, to performing at the Oslo Konserthus in Norway.  He's played Carnegie Hall and Lincoln Center, Nokia Theater on the west, and had the incredible opportunity to play at Italy's legendary Umbria Winter Jazz Festival.  Kenny also had the once in a lifetime chance to play at the NAACP Centennial Celebration which also played host to President Barack Obama. He has also appeared on the Middle Eastern reality show, Yalla NY and was the pianist for Source 360, held at the Barclays center.  
Kenny grew up in Pittsburgh, Pennsylvania, and though he was raised by non-musical parents, they felt that he should open himself up to the possibilities of playing an instrument.  Pittsburgh has a strong jazz heritage and culture and was the birthplace of many great musicians such as Ahmad Jamal, Erroll Garner, Mary Lou Williams, and Billy Strayhorn, to name a few.  Kenny was introduced to the piano and the alto sax at a young age, two instruments that are fixtures of the genre.  As it turns out, Kenny's talents were much more suited for the piano and that's where he would continue to invest his physical and mental energies.  
Like many piano students, Kenny was introduced to classical works but when he was fourteen years old, while attending the Pittsburgh High School for the Creative and Performing Arts, he got his first job playing piano and organ for a church.  Kenny quickly found out that gospel music has an extremely rich history that any aspiring musician, secular or not, could learn a lot from.  Playing in the church helped evolve Kenny's ear for music, further developed his harmonic palette, and also showed him first hand the power that music can have in connecting the performer with the audience, and the audience with each other.
The talents he developed from his understandings of jazz, classical, and gospel amongst other genres, would open many doors for him around the world. Years later, Kenny would be awarded the Matrone Family Award which entailed a full scholarship into the prestigious New England Conservatory of Music in Boston where he studied with Grammy Award winning pianist, Danilo Perez.  People took notice of his skills and Kenny was tapped to play for many tours and festivals.  Again, thanks to his virtuoso ability to blend genres and connect with his audience, even more doors opened; with these ones leading to the rest of the world.