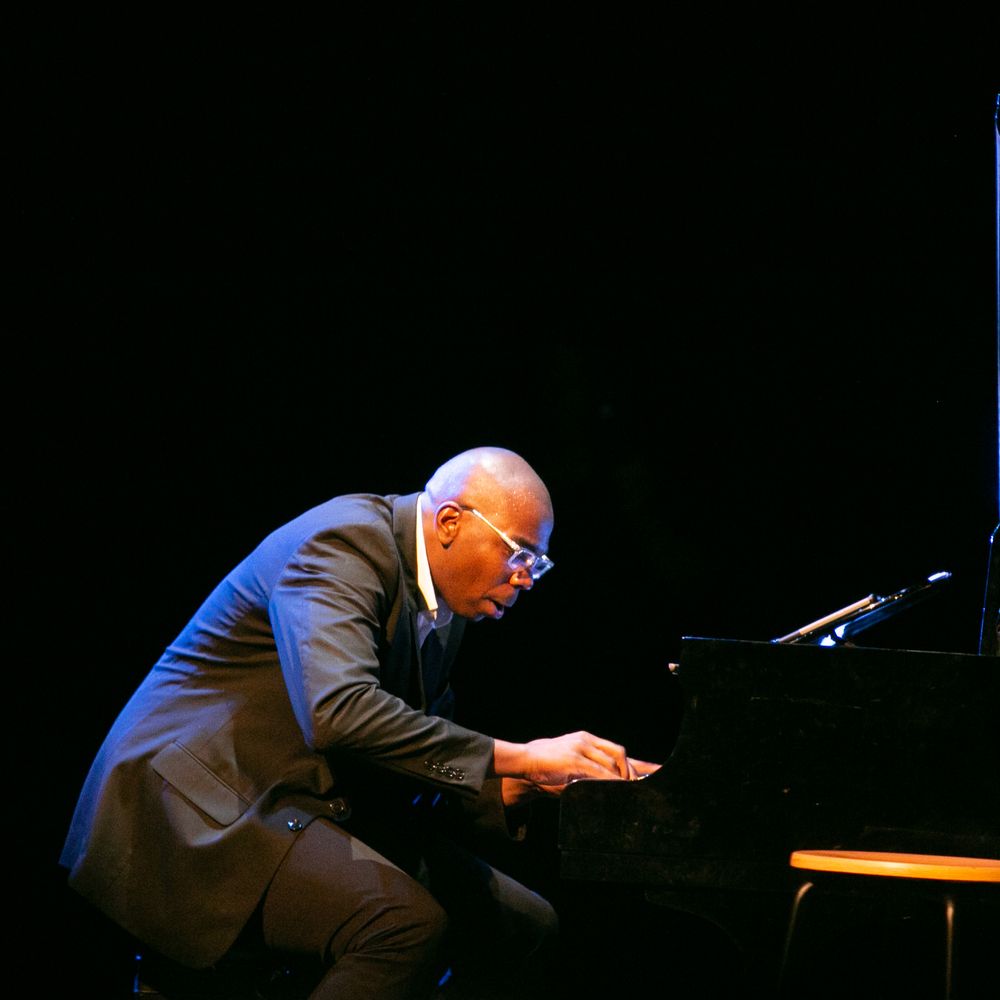 Kenny Peagler
As the lights flicker and the first few notes reverberate through the air, it's impossible not to be captivated by the presence of Kenny Peagler. The way his fingers move over the keys of the piano is nothing short of mesmerizing, and each note seems to take on a life of its own. The room is alive with energy and anticipation, every soul in attendance eager to be taken on a journey by the masterful musician before them. This is the experience of being in the presence of Kenny Peagler - a sound so captivating, it's impossible not to be transported to another world.
Kenny Peagler grew up in Pittsburgh, Pennsylvania, in a non-musical family. But despite this, he developed a strong passion for piano from a young age. He began taking lessons and quickly impressed his teachers with his natural talent and dedication to his craft. Through countless hours of practice and dedication, Kenny honed his skills as a pianist and developed a style that was uniquely his own. His love for music became more than just a hobby, it was a calling that would define his life's work.
Kenny's passion for music led him to pursue formal training in piano, eventually earning him a full scholarship to the prestigious New England Conservatory of Music in Boston, Massachusetts. Over the years, Kenny has become a masterful pianist, dazzling audiences with his virtuosic playing and soulful sound earning him opportunities to perform around the world with countless musical icons.   
Kenny's upcoming album, "Human" showcases his incredible versatility as an artist, featuring an eclectic mix of soulful and introspective songs that showcase his singing and songwriting skills. Kenny will take listeners on a journey through his personal experiences and emotions, weaving soulful melodies with heartfelt lyrics that speak to the human experience. The album also boasts an impressive array of musical talent. "Human" features some of the industry's top musicians, including bassists Marcus Miller, Victor Wooten, Will Lee, Bakithi Kumalo, drummer Charles "Poogie" Bell, and guitarist Dean Brown. Each musician brings their unique style and perspective to the album, resulting in a rich and diverse sound.  "I wanted to create something that was honest and vulnerable," Peagler explains. "I wanted to explore the different facets of human experience - the joy, the pain, the love, and the heartbreak - and create music that people can connect with on a deep, emotional level."
With his raw talent and unbridled passion, Kenny Peagler is an artist who refuses to be confined. His music is a testament to the power of self-expression and the importance of staying true to oneself. Whether he's playing the piano or singing his heart out, Kenny's performances are nothing short of electrifying, and audiences can expect to be transported on a soulful, unforgettable journey.